I recently visited the Lawn to photograph an unusual wedding, unusual because my lovely french bride Valerie wanted to do things a bit differently and of course being French there were lots of new ideas and things that we English don't normally do. The first thing i noticed was the table plan, not so much a plan as a collection of beautiful keys with named labels attached.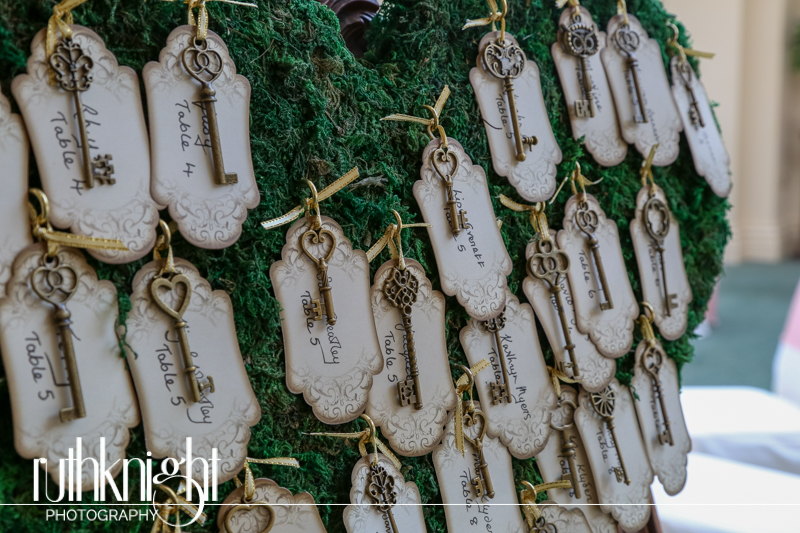 The flowers were done by Gill at Courts of Rayleigh lovely little displays on each table and arrangements in teapots, Valerie wanted an Alice in Wonderland theme.
William and Valerie chose the Lawn to celebrate their wedding and as always David, Amanda and the staff didn't disappoint, the day ran smoothly and everything was taken care of.
It was nice to bump into Jennie and Katie again and they both enjoyed doing bridal hair and make up.
Valerie looked stunning in a dress bought in France, it was beautiful and the detail was gorgeous, she was very photogenic and we had fun once the formal photos were taken doing shots in the house.
Our bride and groom chose to have a priest bless their wedding after the registrars had done their part and it was good to have the time to take some wedding photos from the gallery whilst the service was going on.
Valerie presented William with a lovely little puppy which was her wedding gift to him, they both love dogs and already have a greyhound.
We wish them every success in the future and thank you for inviting me to your new home in Cannes!