Back to the Rochford Hotel where Jane and the team are working flat out to make sure Clare and Charlies' day is a success. Once again we are lucky with the weather, it was raining in the morning but we had warm sunshine mixed with cloud in time for the photos.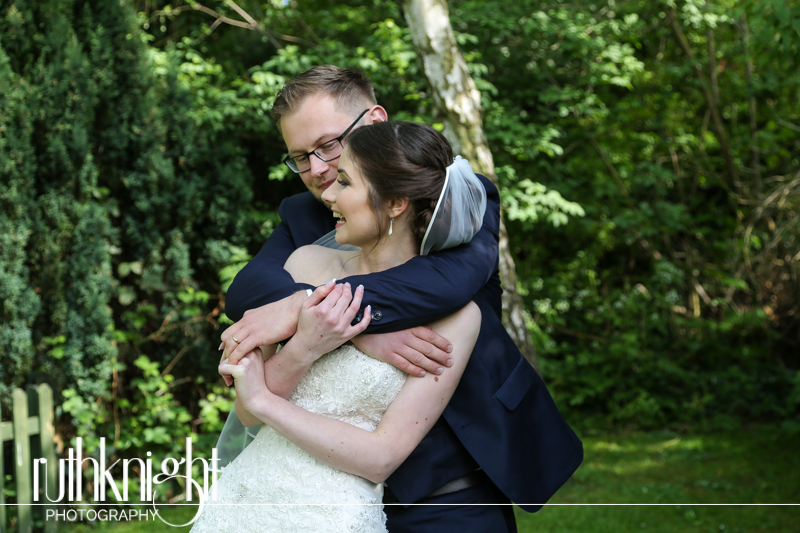 Clare wore a gorgeous dress from Serena Bridal in Wickford Essex, it fitted her perfectly and dazzled in the sunshine. We went to a nice shady spot in the gardens to give a lovely backdrop for our wedding photography.
Clare and Charlie were very relaxed in front of the camera. Charlies' suit came from Moss Bross in Southend. Clares' beautiful bouquet and all the table flowers were done by Faith Gurel from Finishing Touches.
There is such a caring, friendly atmosphere at the Rochford Hotel, it is a great place to have a wedding and I love working here.