Louise and Tony had one of the most relaxed weddings I have ever had the pleasure to be involved in, (apart from a few nerves from Tony). a truly happy, friendly and lovely couple there was laughter from start to finish.
The ever dependable Arrow Cars delivered Louise to the Rayleigh Windmill, a smashing little venue for smaller weddings, very intimate and relaxing. The lovely Jenny Herbert was on hand once again to make the ceremony that little bit more special. Afterward this happy couple travelled in their Rolls Royce to the Hawk in Battlesbridge for a fabulous meal and more fun.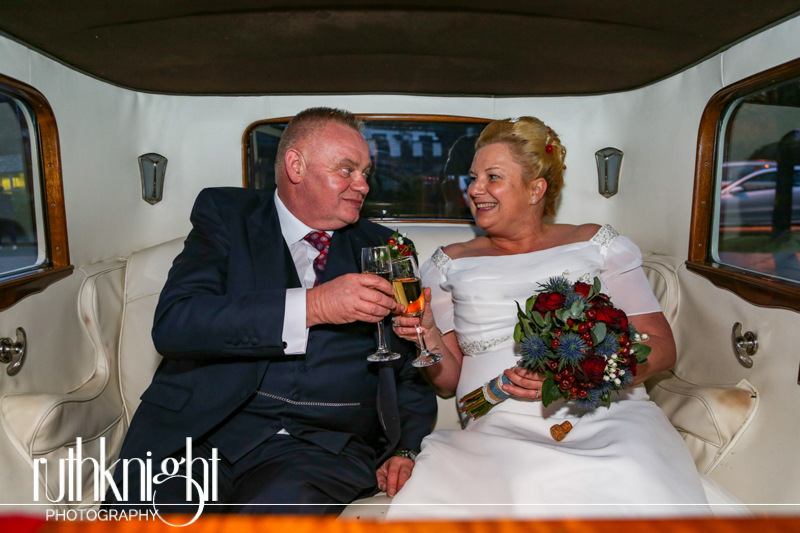 They had booked a dining room which looked so welcoming and warm. Beautiful flowers from Courts of Rayleigh in reds and greens with blue thistles and berries added to the richness of the decor. Once again the cake was full of surprises, traditional from the front and lots of clues about this couple who are very accomplished swimmers, Tony having swum the English Channel more than once, on the back.
Thank you for inviting me for the meal which I thoroughly enjoyed. I wish you both every happiness for the future.