Nicky and Daniel chose Friern Manor in Dunton Essex as their wedding venue. With so many places to photograph in and so many trees, statues, the lake, the fountain, we were spoilt for choice.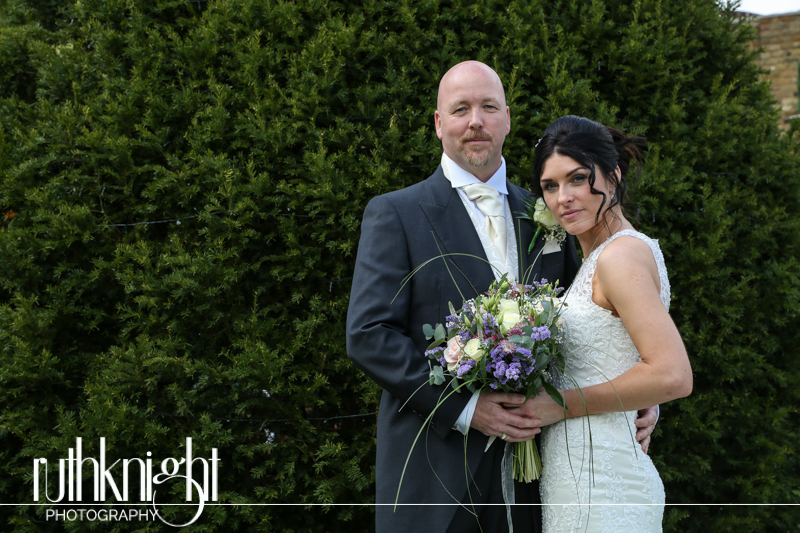 The room Nicky got ready in was beautiful with a four poster bed to hang the wedding dress up and a balcony to view the gardens and spy on the guests arriving. I wanted a shot of the bouquet and shoes taken against the garden backdrop so balanced them on the wall, luckily it worked and they didn't fall.
Nicky looked stunning in an amazing dress from Precious Moments in Rayleigh, she looked like a model with her blue eyes and dark hair, the dress had a lovely lace bodice which fitted perfectly and a very full train which required much 'fluffing' but looked fantastic.
It was great to get photos in front of the house whilst Nicky and Daniel enjoyed ten minutes peace and quiet and a sip of bubbly.
The guys suits came from the ever popular Moss Bross in Southend and they all looked really smart especially Daniel and son Jack.
Nicky's bouquet and the lovely table arrangements were done by Faye at The Wedding Stores on Eastwood Old Road in Leigh On Sea
Sarah the wedding co-ordinator was supremely organised and everything ran like clockwork, Jo the Maître d' who took over from Sarah was the same and the event ran smoothly with no hitches. I haven't been to Frien Manor for some time so it was nice to come back and see the changes.
A big thank you goes to the Matron of Honour Kirsty who recommended me for the job and was a great help the arranging of Nicky's dress.
It was lovely to meet Nicky, Daniel and their children and be a part of their day and I look forward to making their Graphistudio book and reliving the happy moments.