2016 was a brilliant year for weddings, I met so many lovely people and worked in some great places, it was funny to start the year off at St Nicholas Church in Great Wakering, photographing the wedding of Alun Hurd, a local vicar who did my daughter's wedding and has officiated at other weddings I have had the pleasure to photograph. I don't know who was more nervous, him or me, it was only when his lovely wife to be Sharon arrived that he relaxed a little.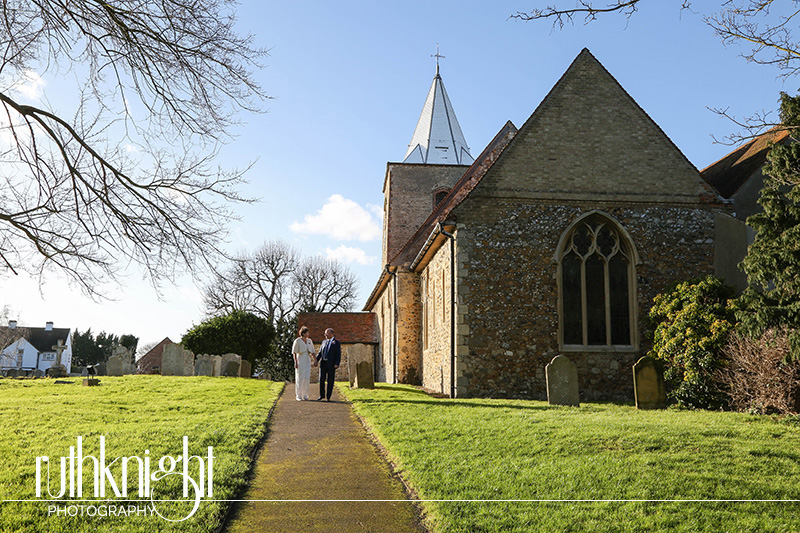 ---
It was great to meet Catherine, Chris and their families. I found out early on that Catherine's Father was buried in the cemetery opposite the Lawn so it was nice that they chose this venue to hold their reception in. The talented Katie Poole did Catherine's make up. Catherine wore a gorgeous dress from Bellissima and the boys suits came from Moss Bros. They got married in the beautiful church of St Andrews in Ashingdon on a cold March day, and once reaching the Lawn braved it to go outside for some photographs. Since doing their wedding I have done some family photographs with their handsome little baby son William.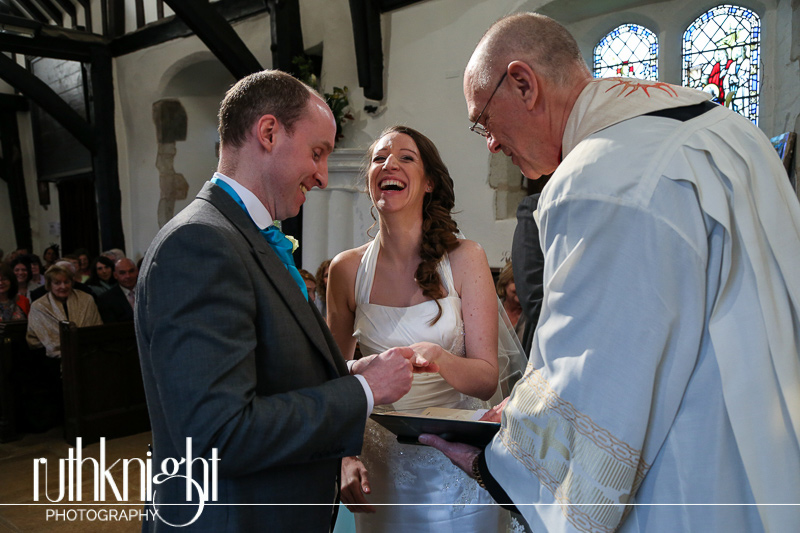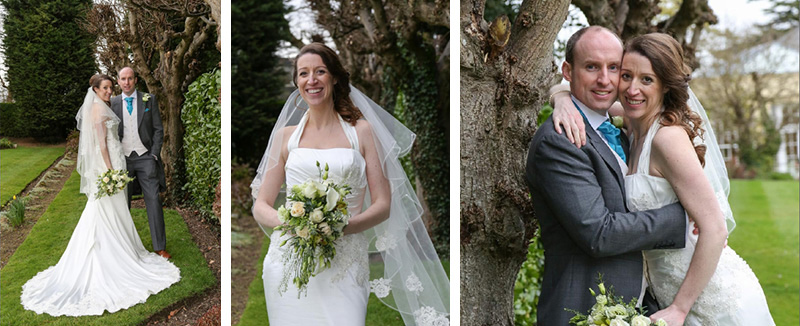 ---
Kat and Rob also chose to be married at the Lawn, one of my favourite venues and one where I am recommended and often work. We were laughing about the fact that because of Rob's job their photos cannot appear on my website so we have to be content with just one taken during the ceremony.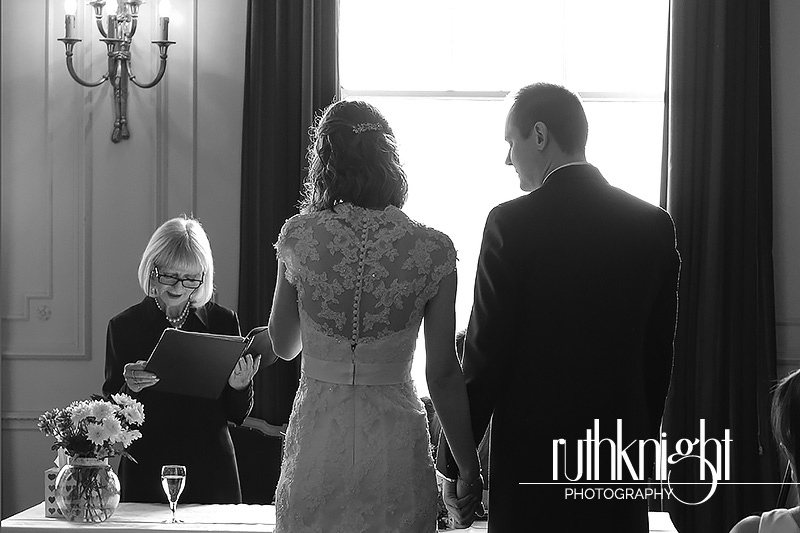 ---
The Lawn Rochford is such a fabulous venue, beautiful gardens, secluded and safe for children to run and play. There is a sense of peace and serenity and I never tire of working here. Rebecca and Oliver held their reception here having been married at St Peter and Paul in Hockley and we even managed to get their red double decker bus in their photos.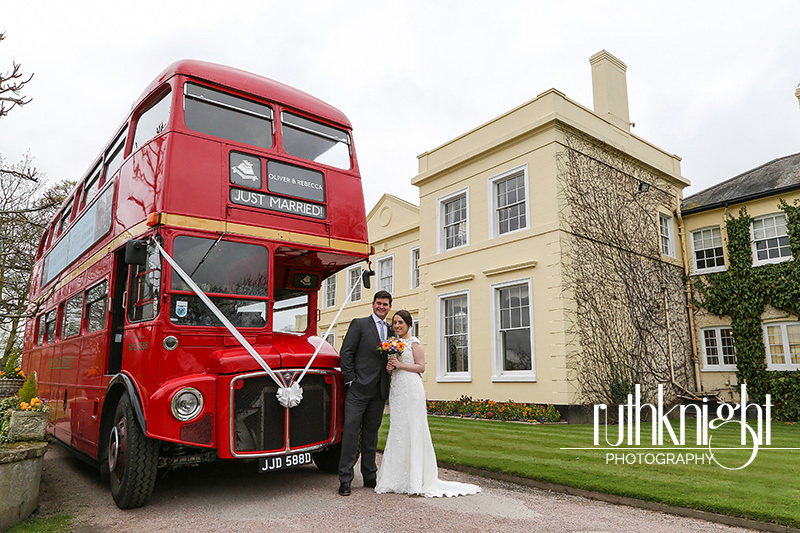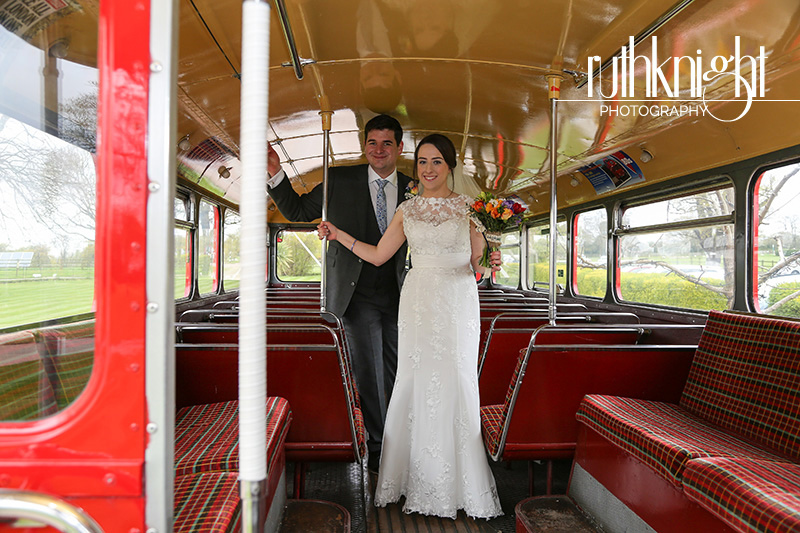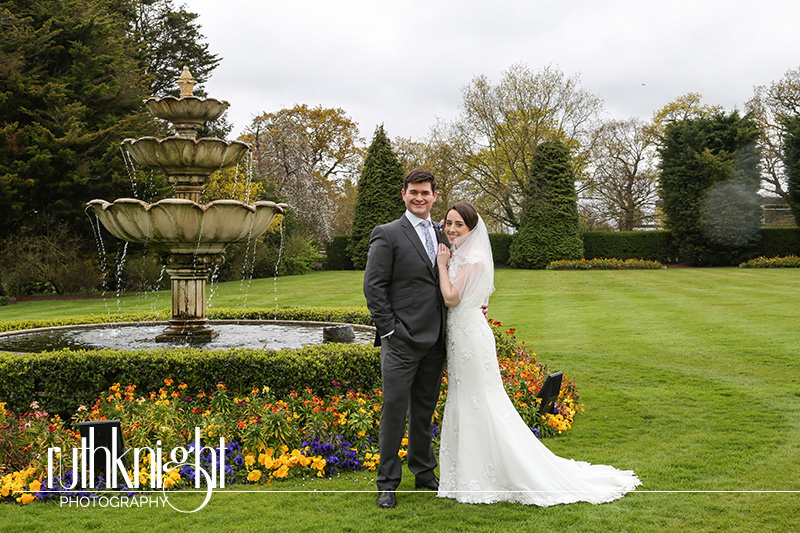 ---
Sarah and Tim with their gorgeous children. They opted for a Twilight ceremony and these are becoming more popular especially for people who don't want too much fuss but would like a party atmosphere.



---
More recently the fabulous Clare and David, a lovely couple whose biggest laugh was trying to get the wedding rings on, Clare's dress came from Bridal Boutique and David got his suit from David White, Southchurch Road, Southend on Sea.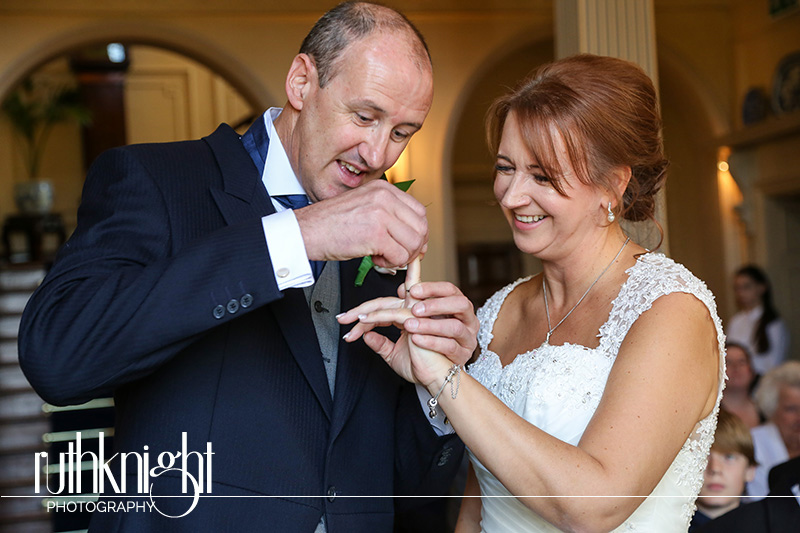 ---
Who can forget Sheree and Colin who were an absolute scream, they had a great story, neither of them were planning to meet anyone as their first partners had died and they just wanted to have fun and spend time reflecting. A chance weekend away in Stockport with friends and Sheree's very Essex 'Shut up' provoked a reaction from Colin who is a Yorkshireman. Egged on by friends Colin asked Sheree out, phone calls and long distance romance kept the spark alive and they decided to marry.
Sheree's son Anthony has five children so Colin found himself being a sort of 'Grandad'. They were so happy together it was easy to get smiling natural shots as we walked around the grounds. Sheree wore a traditional wedding dress which came as a complete surprise to Colin as she had told him she was wearing a suit. He jokingly said 'she's lied to me already'! The weather was perfect, not too sunny but warm and welcoming. The atmosphere was very relaxed and their numerous friends were laughing and joking throughout the day.
---
Sue and Steve, had great weather for their July wedding and I got one of my favourite photos when Steve started hiding behind a tree and they both burst out laughing.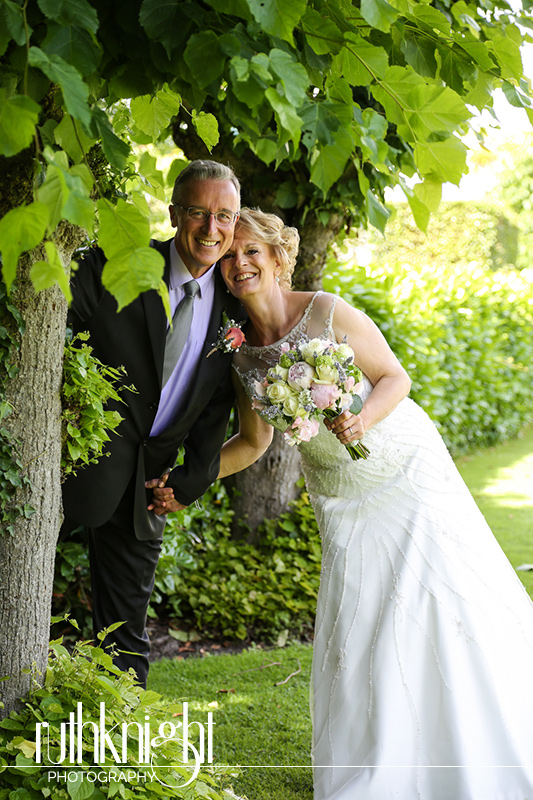 ---
I met the lovely Sydney who flew over from America in order to marry David her beau, such a fun loving happy couple who got married in the Arlington Rooms in Chalkwell and had photos taken in Chalkwell Park. I love the way Sydney wore a black leather jacket over her wedding dress and was just so easy to photograph. We even did a close up of one of her tattoos; her bridesmaids looked gorgeous in green dresses with black lace.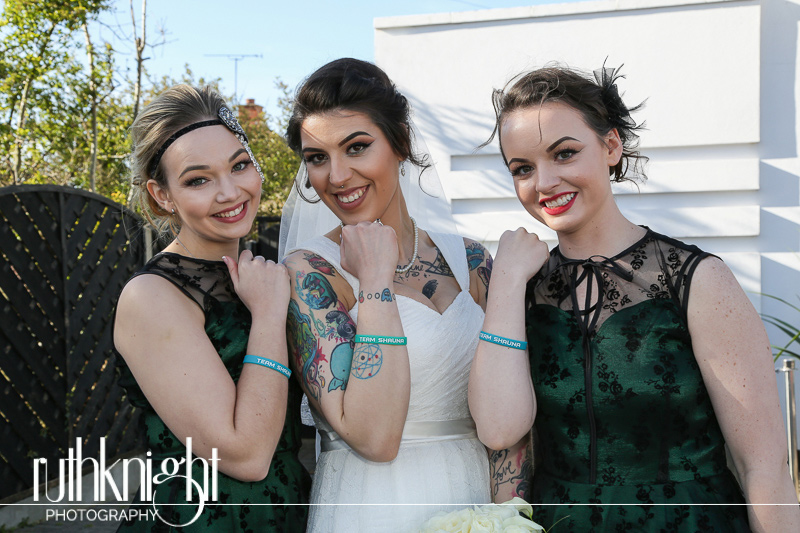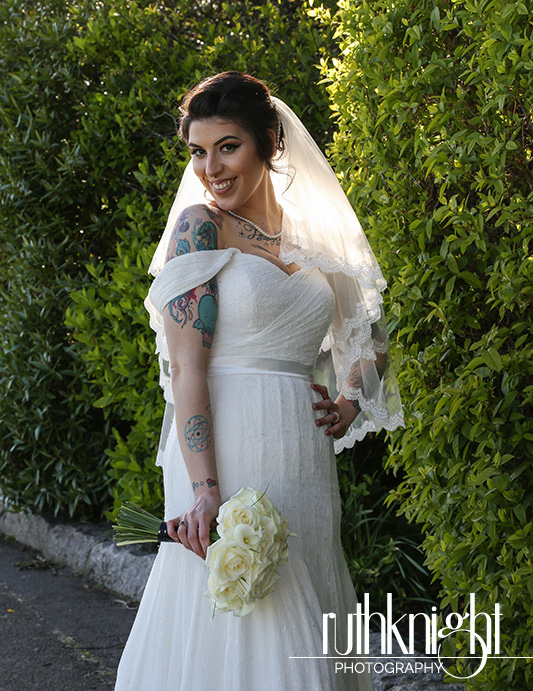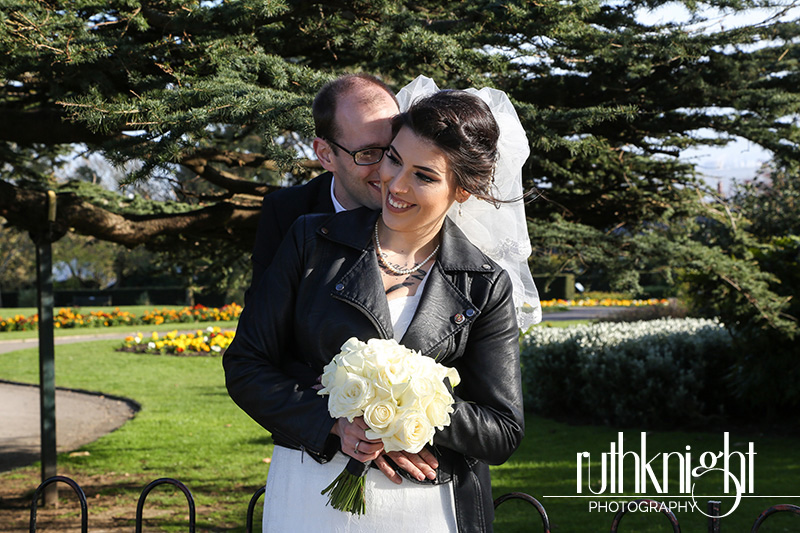 ---
Lauren and Robert chose Forrester Park in Maldon Essex for their May wedding. Lauren's dress was gorgeous and she looked stunning, it came from Special Occasions in Stanford le Hope. Lauren said 'it was the first dress I tried on; I went to four or five different shops but went back to that one'. Robert's suit came from Anthony's in Billericay. For me it was lovely to see the family again, I had done Lauren's sister's wedding previously so we had all met before. Lauren's Dad is a real softie and it was so nice to get an emotional photograph of the moment he saw Lauren in her wedding dress. The grounds at Forrester Park are beautiful and we made the most of them walking under the mature trees and capturing the backdrop. Robert love VW camper vans so of course we had to get shots of the one provided by V-DUB Rides which was fab. I love seeing the finished result when the beautiful Graphistudio album arrives and the photos work together.







---
Channels in Chelmsford Essex is another great venue and I love working here and at Little Channels, also in Chelmsford. Kirsty and Ben got married here and although we had some heavy showers we still managed to get nice photos by the lake and of course the wonderful beams provided an excellent backdrop to the reception and speeches. I love the avenue of trees and always photograph my couples walking up and down this, it's so romantic.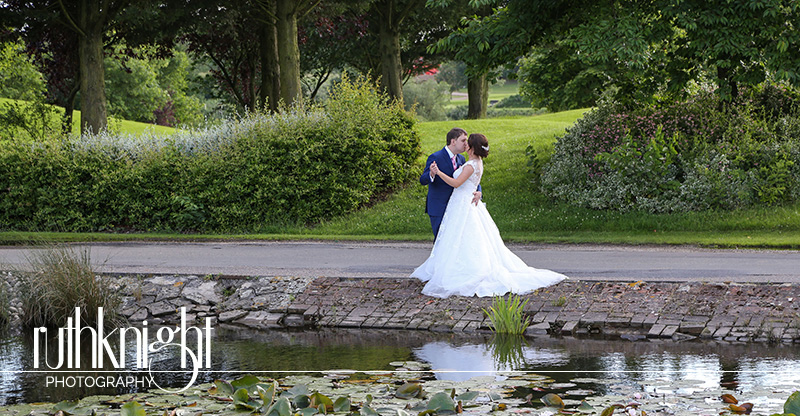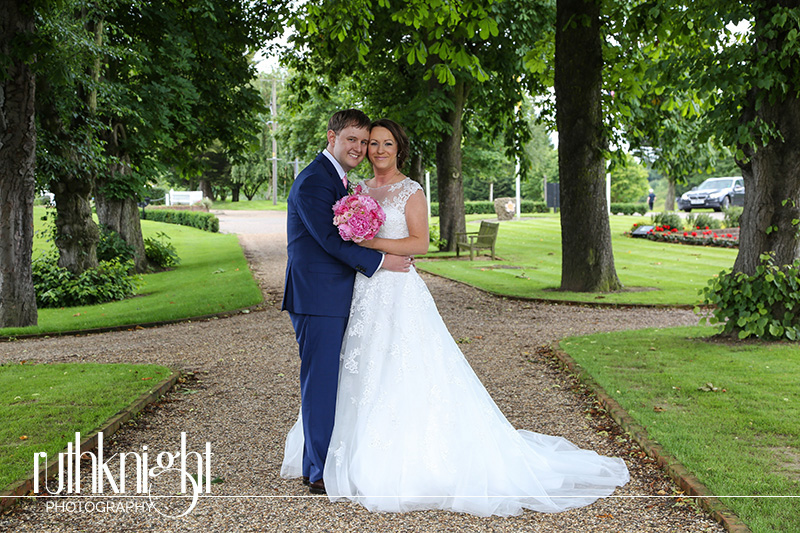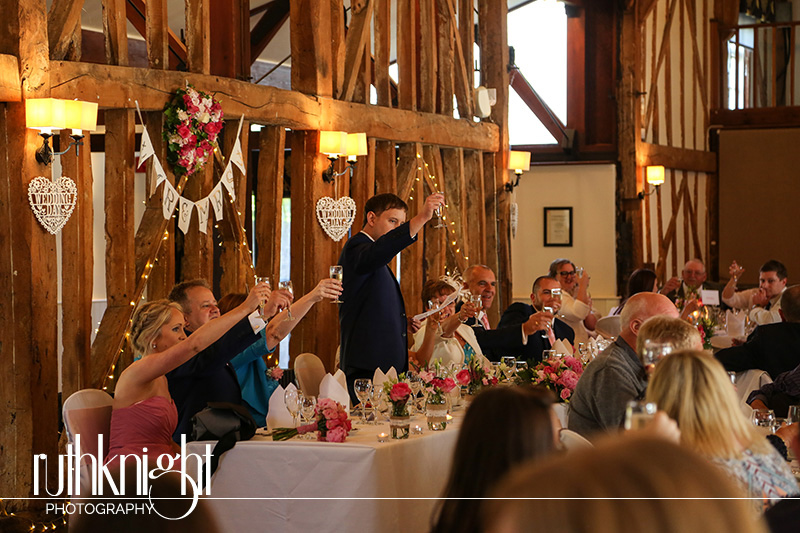 ---
I got to work at a new venue for me which is always a thrill; Moor Hall in Aveley was where Sarah and Aaron celebrated their wedding. It's a fabulous venue with superb grounds, a great marquee and even a shepherd's hut in the gardens! (I love shepherd's huts). Sarah is tiny and very pretty and they make a good looking couple so it was easy to get lovely photos of them. Sarah wore a real princess dress and looked amazing, I don't think the smile left her face all day.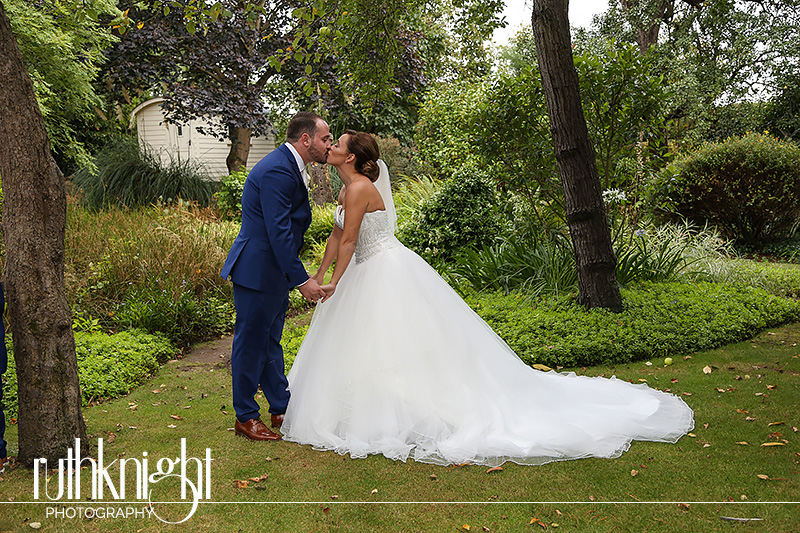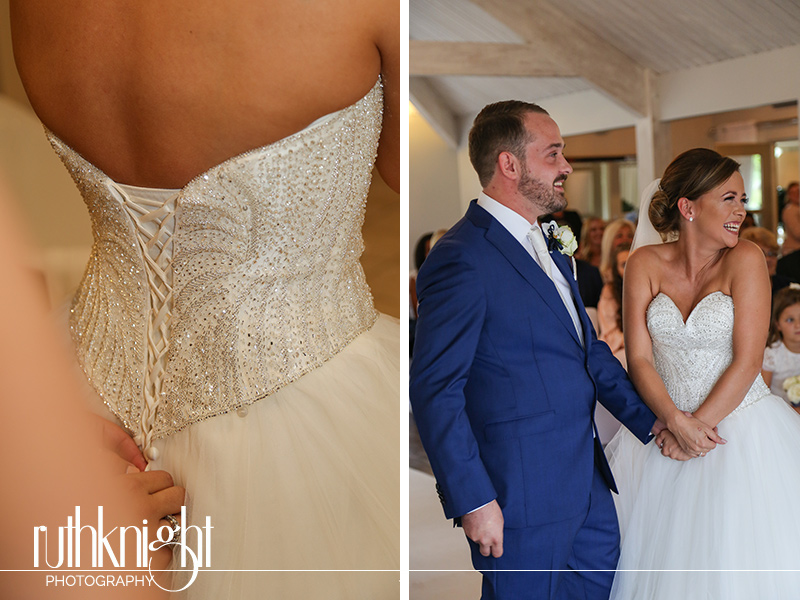 ---
Becky and Stewart's wedding was exciting and very unique, held in Sands on Southend seafront and hosted by the fabulous Natalie and her team. I can't say enough about how great Natalie is, if I was getting married I would want her to do my wedding. We were spoilt for choice on what to do and where to take the photographs. It was October and a little cold but we were very lucky with the weather. The bride and groom wanted photos at the far end of the pier by the bell where Becky proposed to Stewart (well done Becky) but what they omitted to tell me was how fit they are!! There was no train so we had to walk, Becky donned walking boots and they were off with a not so fit photographer practically running to keep up. As you can imagine the photos were very different and it was interesting to get Southend seafront as a back drop. Becky's bouquet and shoes were made from atlases with maps of Southend, they were fantastic.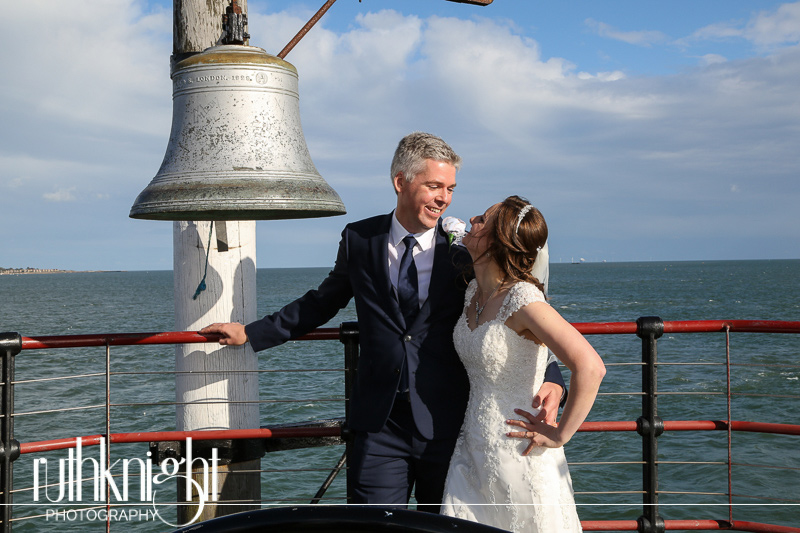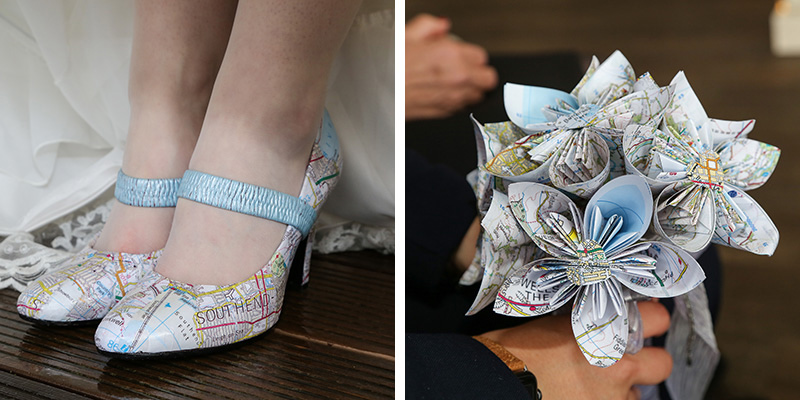 More fun as we headed for the rides in Adventure Island, my first time on the big wheel and a challenge trying to get photos of the happy couple whilst in such close proximity. The wedding guests didn't expect to end up on the Green Scream rollercoaster, they got soaked as the heavens opened and the rain poured down just as the ride set off. Big thanks to Becky's sister Jenny who held an umbrella over me as we walked back to Sands for afternoon tea. Big thanks also to the Adventure Island team for letting us take over the rides.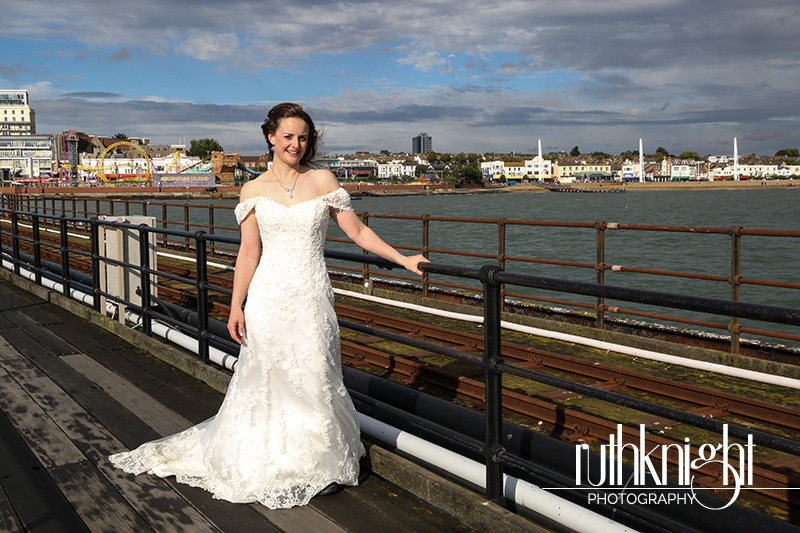 ---
My final wedding was at another gorgeous venue The Fennes in Braintree and although it was late December we managed to get outside for some great shots that the bride and groom, Shelley and Lee had asked for.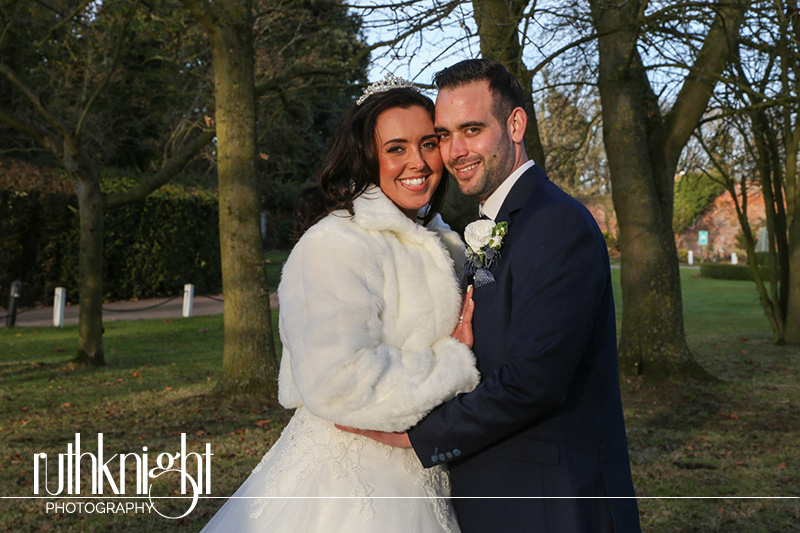 Shelley and Lee had a fantastic ceremony and it was so lovely to work with them and their beautiful children Murphy and Lacey. Shelley's dress was from Kay Mason and it fitted her perfectly. The family own the Homemade Bakery so of course brother Sunny made the cake. They had a really smashing wedding day surrounded by family and friends. I am looking forward to designing their Graphistudio book.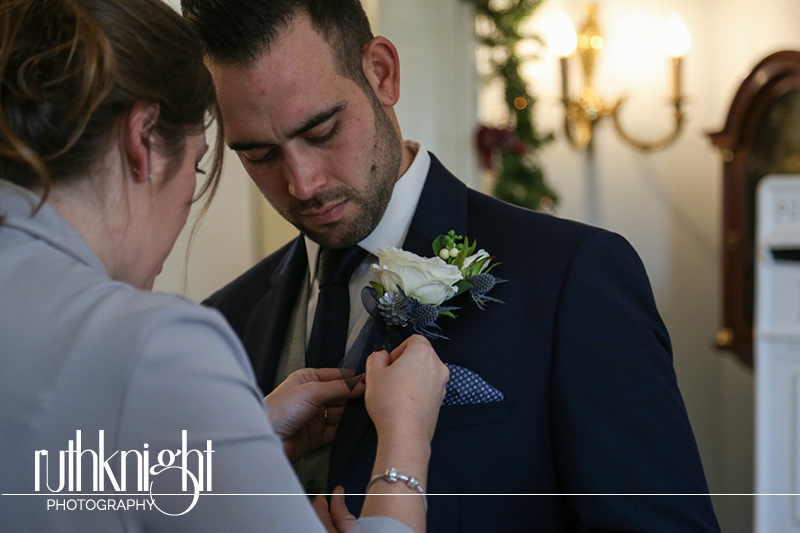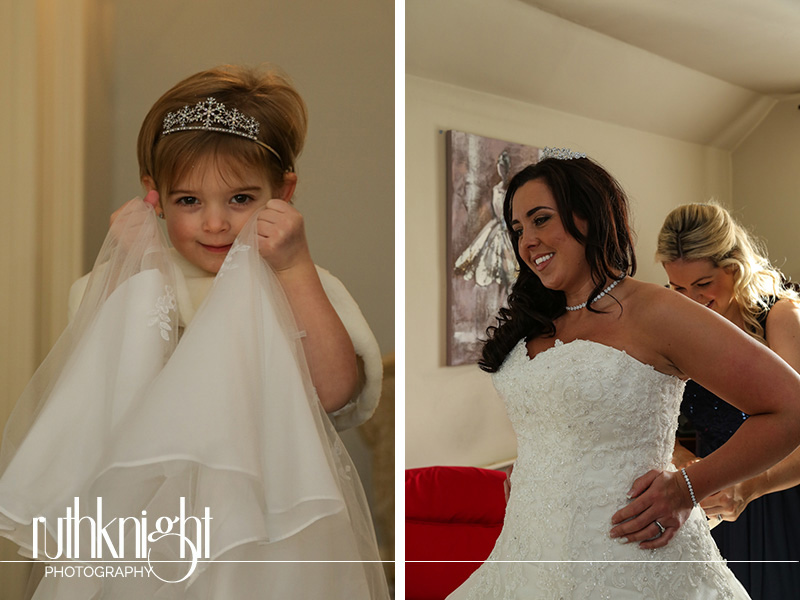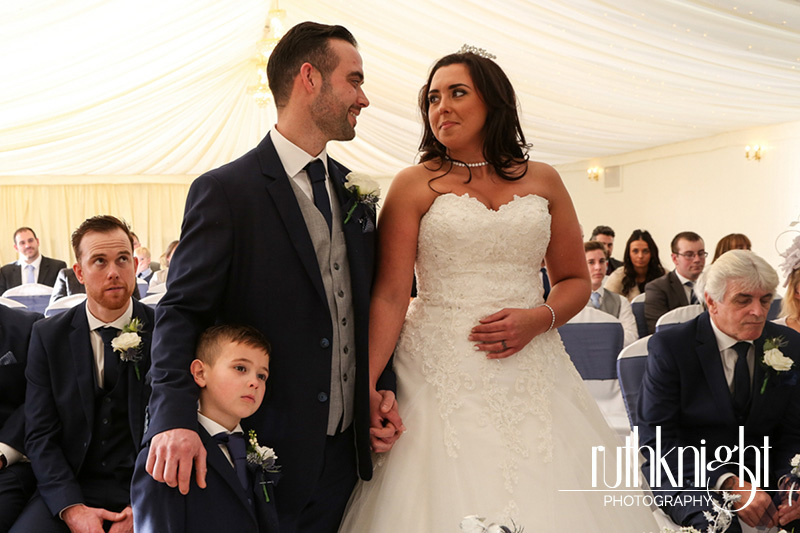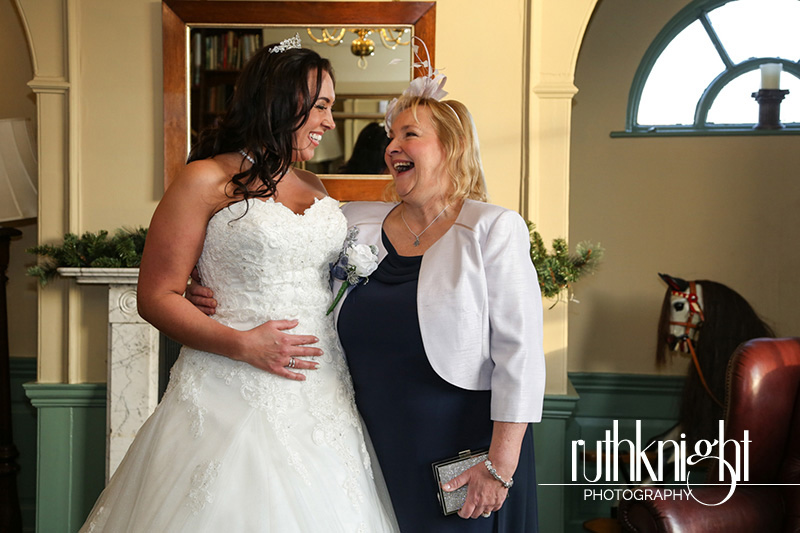 ---
---
There were some truly beautiful dresses from Turner and Pennell, gorgeous flowers from Courts of Rayleigh, amazing cakes, stunning shoes, funny moments like when Shelley's Mum said something to her and they collapsed into a fit of giggles.
I cannot mention everybody but it was great to go back and look at the fabulous venues, beautiful brides and just relive the memories of happy, laughing, wonderful people on one of the happiest days of their lives and to have the privilege of being part of it.
Thank you all.
---