Little Channels near Chelmsford Essex was the well chosen venue for Lisa and Paul's summer wedding. It was my first time working there and I expected it to be very much like Channels which it was but only more intimate and with the same friendly feel.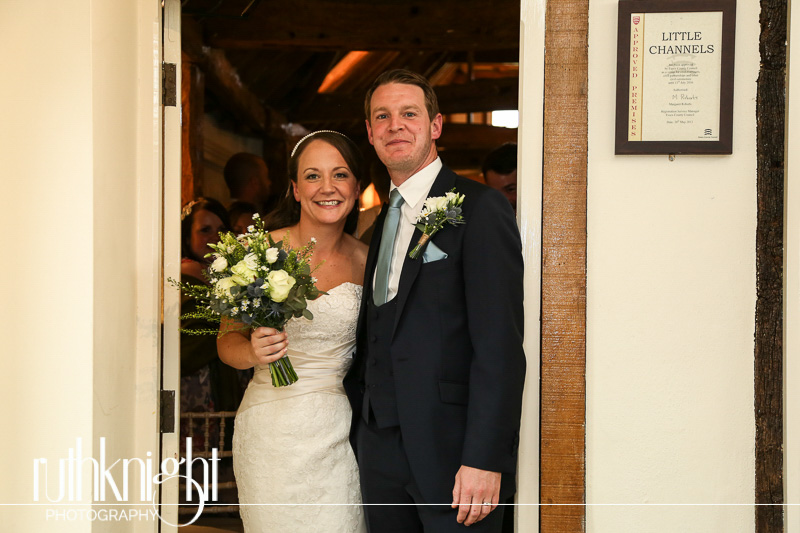 On arrival at Lisa's parent's house I was blown away by the beauty of it, the house and grounds were stunning and I was spoilt for choice as to where to do the bridal preparation photography. Beautiful antiques and decor, mirrors and staircases meant we had plenty of places to capture Lisa looking lovely in her stunning dress. Lisa's beautiful Justin Alexander dress came from Birds Bridal in Chelmsford Essex, it had wonderful floral detail and a satin cross over bodice, which was so flattering. Nat and sister Isla were a great help with the getting ready.
Springfield Florist were responsible for the beautiful bouquets full of roses, thistles and other lovely country flowers.

The boys suits came from Anthonys. Bestman Nicko was really helpful at getting the groups organised for my wedding photography, big thanks go out to him and his lovely wife Nat who was one of Lisa's bridesmaids.
The rose arbour made an ideal spot in which to photograph our happy couple.
It was probably the wettest day of the year but luckily it stopped raining just long enough to grab some photographs outside. Guests enjoyed the informal and welcoming venue in spite of the rain.
It was hard work getting the venue prepared with bunting and floral arrangements but proved worth the effort as it looked fabulous. The great blue and cream cakes were by Frostings Cup Cakes in Chelmsford Essex.