Every now & then I get to work in a stunning venue, a fairy tale place providing amazing backdrops for my wedding photography, Spains Hall in Finchingfield is one of those venues. It is situated on the Essex/Cambridge border and has been a family home since 1086 and still is to this day. In the middle of a 2,000 acre estate it would be hard to find a better setting for a wedding.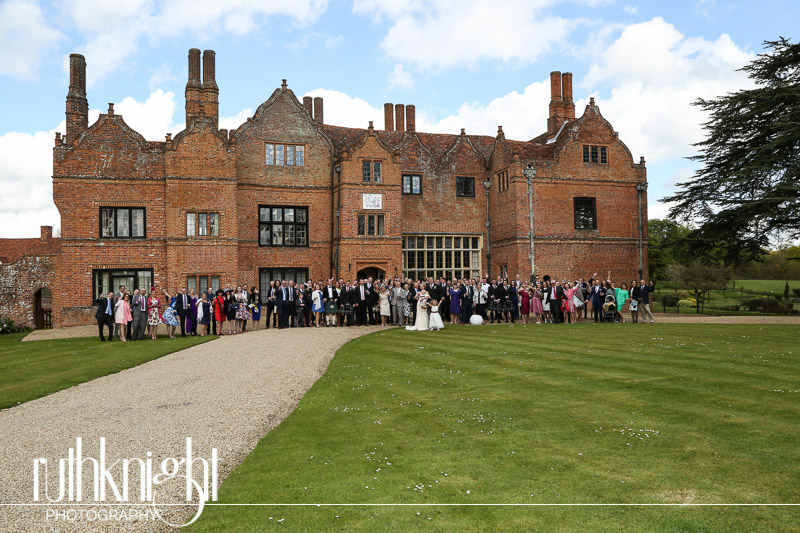 I was thrilled when Lousia and Niall asked me to be their wedding photographer, especially when they told me where they were getting married. It was my first time at Spains Hall so I went to find the best places to take the photographs. I was met by the lovely Anna who showed me round the house and gardens, she could not have been more helpful, even showing me the beautiful 300 year old Cyprus tree and the room with the four poster bed where the bride gets ready. I started to imagine the shots I would take and was not disappointed when the big day came and I was able to take them for real.
Louisa's dress was absolutely stunning, she had chosen a David Tutera dress, bought from Miasposa in Cambridge, it was great to be able to photograph it against a backdrop of beams and dark wood. The dress detail was exquisite.

Louisa has fabulous curly hair which she weaved braids and beads into, evoking an Elizabethan style, daughter Isla has the same hair and a pretty headdress and pink ribbon really set it off. The room for the bridal preparation gave lots of opportunity for photographs and was a great space to get ready in.
Beautiful old English country flowers were used in her bouquet and as decoration, these were done by Finishing Touches owner Faith Gurel.

Louisa looked regal and beautiful in her dress and we made use of the magnificent staircase in order to show off the train and the details. There was plenty of space to spread out the train and lovely window light gave dimension to the dress.
Whilst Louisa was getting ready our couple's other daughter Esmae was meeting the guests. Niall and the boys looked fabulous in kilts and pink cravats, they were great fun and full of banter.
The magnificent Elizabethan Hall where Louisa and Niall were married provided a romantic setting, steeped in history with gorgeous wood panelling, paintings, tapestries and floor to ceiling windows, it looked truly beautiful. Louisa's brother Tom and Aunt Jo kept the guests entertained with a humorous reading which preceded the romantic moment when rings were exchanged.
Out into the wonderful grounds for photos, The piper played and canapés were served. Louisa and Niall took a romantic walk around the grounds and had a breather whilst I captured some lovely images for their Graphistudio book. We were really lucky with the weather, just managing to get all the family group shots done in time before there was a sudden downpour. Walking to the stables complex for the reception gave a chance to photograph everyone with brollies just before the sun came out again.