A recommendation from wedding photography l did at Cooling Castle Barn in Kent led to my first time working at Braxted Park, an elegant Georgian mansion situated between Colchester and Chelmsford and what a beautiful venue it is, everything you could possibly need or want on your wedding day.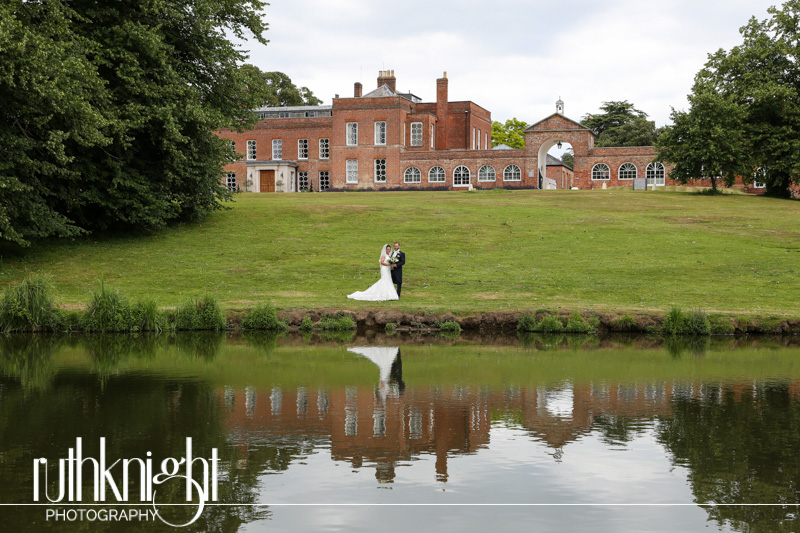 Stacey and Bob chose this venue because Stacey fell in love with it the moment she saw it and they particularly wanted a shot of themselves with the lake in the foreground and the house in the background, I was of course happy to oblige. There were so many lovely areas providing great backdrops for our wedding photography. Stacey and Bob were great to work with and we had lots of fun.
Stacey's dress came from Bellissima in South Woodham Ferrers, it was amazing, a bit different and she looked stunning. The bridesmaids wore taupe coloured dresses from Crystal in Canvey Island Essex. Bob and the boys looked ultra cool and smart in suits from Anthonys' in Billericay. I like having a big bridal party, it always looks good in the photographs.
I met Nicholas Pascoe the toastmaster, he did a great job assembling the groups for photos. Thanks Nick.
Braxted Park deserves tons of praise, not only is it a great venue with lovely grounds, it is also highly organised with everything flowing smoothly and the staff are uber helpful, especially Jonathan who was a huge help and is a lovely person.