Rayleigh Windmill is a smashing little venue, really great for a smaller wedding, intimate and friendly, so it was the ideal choice for Kerry and Colin and provided exactly the right atmosphere for their wedding. The gardens are lovely and provide a perfect backdrop for wedding photography. It had been raining hard, even when Kerry arrived but there were enough breaks in the clouds to get outside and we managed to get all the photos we wanted.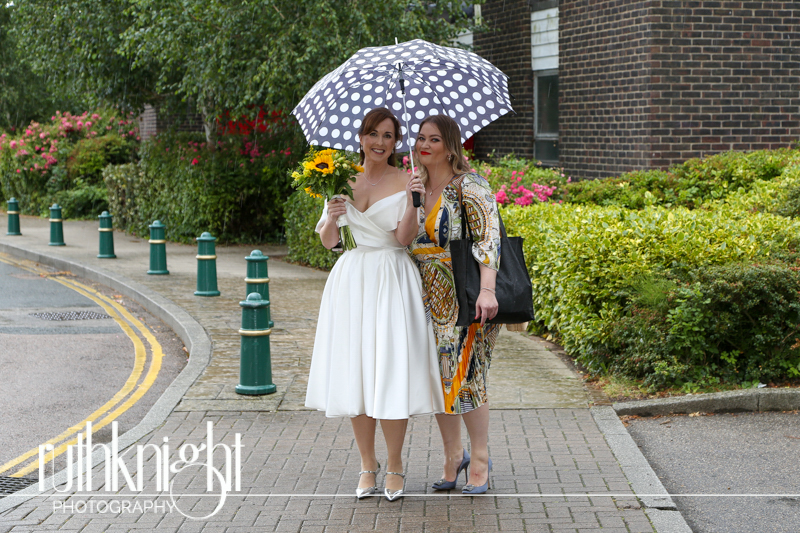 The reception was across the road at La Romantica, the staff were very welcoming and the food was delicious, it was my first visit to this restaurant and I hope to go again.
My very best wishes and hopes for a great future go to this lovely couple and thank you so much for asking me to be a part of your special day.