I haven't been to Porters the civic house and mayors parlour for some time so it was nice to step inside one of Southend's hidden treasures – an interesting and historic venue built in the 15th Century.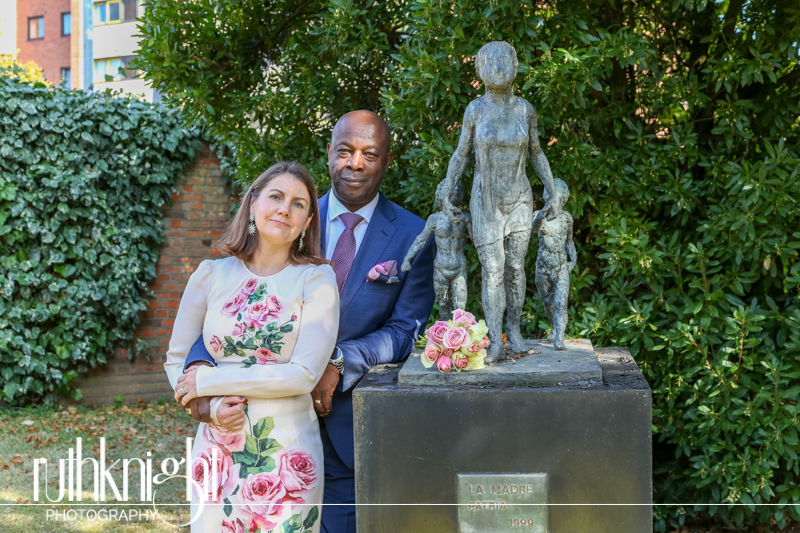 This venue is tucked away behind the walled grounds in the heart of Southend, set in delightful gardens gently sloping down to a lovely pond. It made a splendid backdrop for our wedding photos.
This was the choice for Ruth and George, and it really suited them, as they told me it was also very convenient as they live just over the road.
Ruth and George are two of the nicest people I have ever met, laid back and really friendly and it was lovely to meet their families too. After Porters we all went down to Southend sea front to Toulouse where they enjoyed a three course meal.
I am looking forward to meeting up with them again to discuss their photo choice for their MTA wedding album.