Mandy & Greg chose The Old Parish Rooms in Rayleigh, Essex for their wedding celebration. Relaxed and informal it was a pleasure to share their happiness and celebrate with them and their family and friends.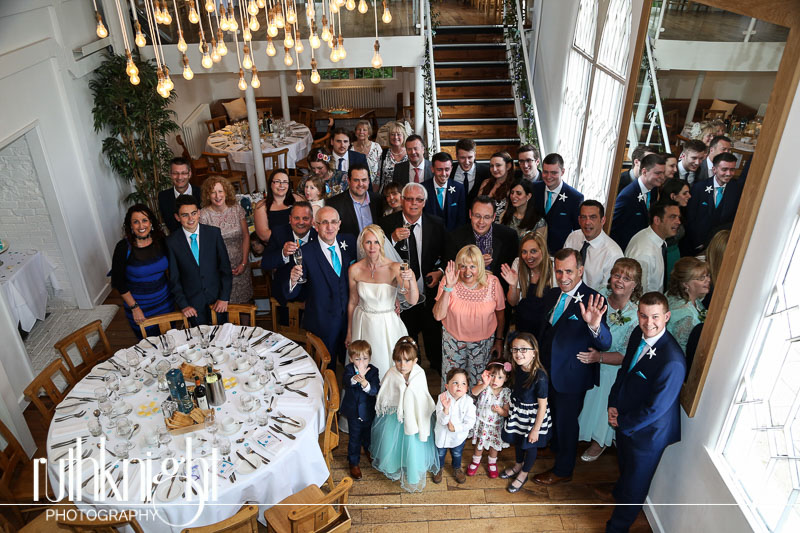 The waist detail on Mandy's dress was exquisite, the dress itself purchased from Turner and Pennell was simply stylish and her flowers, complete with shells provided an unusual tropical burst of colour. Mandy chose a short plain veil, and aquamarine shoes completed her ensemble. Turner and Pennel were brilliant, so helpful even when Mandy had to go back for three fittings to have the dress made smaller.
Mandy and daughter Maddie aged 5 had little starfish in their hair. Son Callan aged 3 posed in his smart blue suit. Mandy and Greg wanted a seaside theme, the boys wore starfish on their lapels and ties were a brilliant aquamarine evoking seas from a far off shore.
Outside the grounds of Holy Trinity Church, Rayleigh gave a lovely backdrop for my wedding photography and I did most of the group shots here. The Parish Rooms provided a safe environment for the children to play whilst adults enjoyed chatting and relaxing and listening to the speeches. The seaside theme continued with the cake which was made by a lovely lady called Janet Bell.