Vicky and Jim had lovely weather for their April wedding at the Lawn. The brilliant Faith Gurel did the flowers and the orangery looked amazing.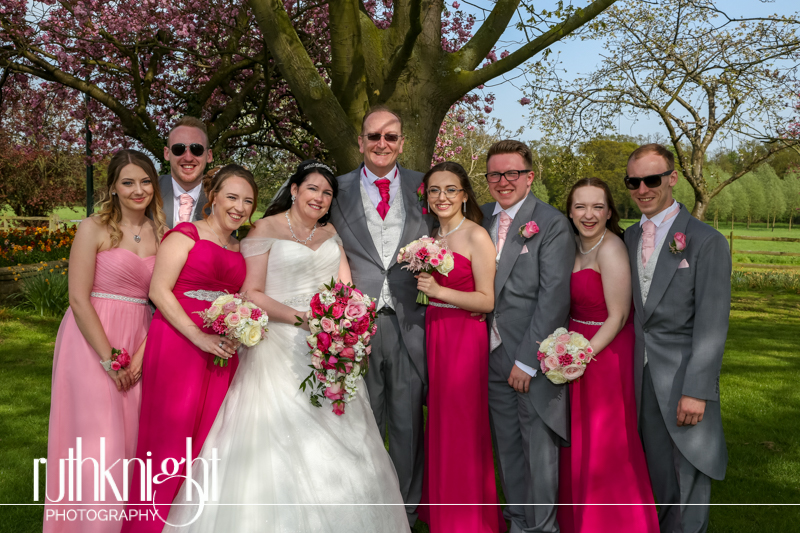 Jim and Vicky have seven children between them and they really are one big happy family, they all get on so well and seem to really care about each other. It was nice to hear the story of how they met and to see them together.
Jim took his other love to the Lawn, his prized Harley Davidson, so I obviously had to get a photo of him on that, I also took some extra photos of the bike whilst they were eating so you have a surprise coming Jim!
Grandson Milo (lovely name) looked gorgeous in his suit which matched the rest of the groomsmen.
Jim bucked tradition and had his daughter Laura as his 'Best Woman', she excelled at it and did a really good speech.
Vicky became nervous before the wedding so it was good to see her relax and enjoy herself once the ceremony was done, in fact she seemed to be happier the moment she reached Jim at the end of the aisle. Vicky has beautiful eyes and she looked lovely in a dress from Chantilly Lace in Westcliff, the bridesmaids' dresses were also from there. Hair was done by Jenny and make up by Katie Poole.
One novel idea was to have a jigsaw puzzle and each child walked down the aisle and placed a piece of jigsaw in, naturally the complete picture was one of Vicky and Jim.
As is customary with the Lawn the day ran smoothly, the gardens provided a wonderful backdrop for my wedding photography. It is so good to work with people who know
and care about what they are doing.
A good time to mention Blatella too, it was good to work with them again.
It was a great day and I am excited to share the wedding images with Vicky and Jim and look forward to making their Graphistudio album.