I have recently had a great day with Nicola and Tim, the weather was perfect and their chosen venues were St Andrews Rochford then directly opposite to Rochford Hundred Golf Club where we were looked after by the lovely Tracy and her staff.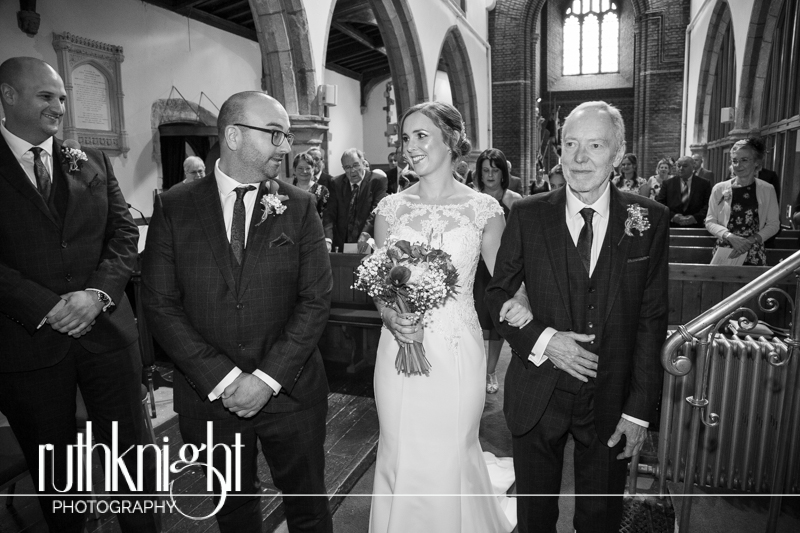 Nicola wore a beautiful dress from Precious Moments in Rayleigh, it really suited her with lace cap sleeves and bodice and a small train. Nicola's bouquet was gorgeous with lilies and peonies and her friend Laura had made the most amazing wedding cake. Tim and the boys looked great in blue checked suits with ties that matched the burgundy in the bridesmaids dresses. In fact the whole day was supported by friends and family with Tim's dad, Canon David Parrott making a superb job of conducting the wedding ceremony and being master of ceremonies at the reception.
It was one of the most chilled out and relaxing weddings I have ever been to, lots of laughter and chatting. In the evening we were entertained
by the excellent Geoff Grove who played great music and got everyone in the mood for dancing.
My very best wishes for a great future and tons of happiness.