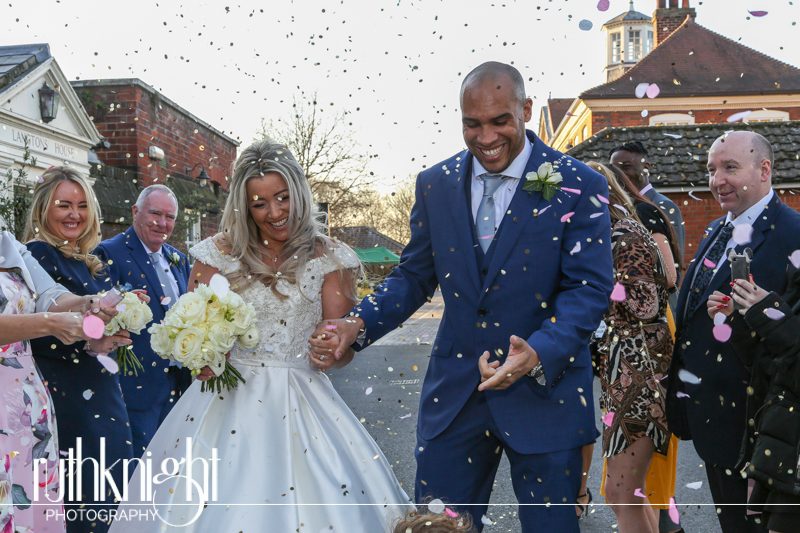 Back to Langtons House in Billet Lane Hornchurch, one of my favourite Essex wedding venues to photograph the wedding of Sarah to Kaz, even better their wedding was held in the blue room which I love, especially because of it's wedgwood blue ceiling and chandelier, very regal. Sarah said 'We chose langtons as we loved the grounds and the staff there were so helpful especially Carlie'. I couldn't agree more and as usual posed our happy couple in front of the huge old tree which always makes a great backdrop for wedding photography.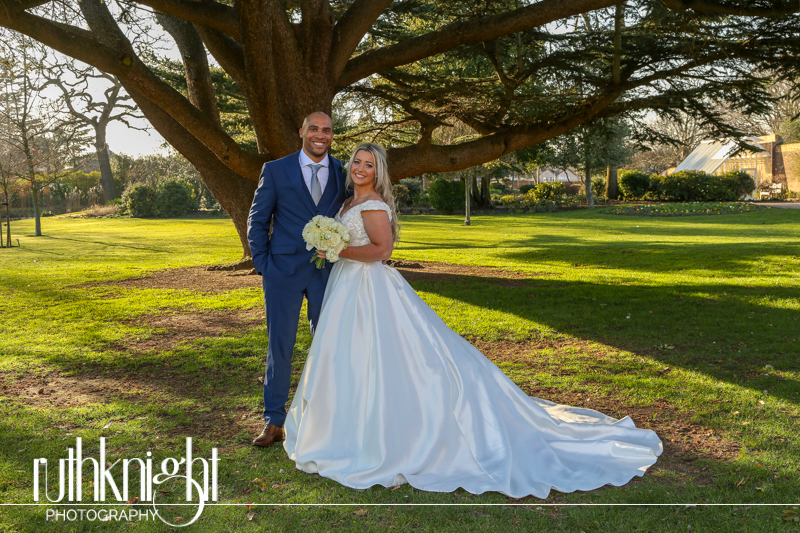 Sarah looked stunning in her princess dress and I was impressed to see it had pockets, its great to have pockets in dresses and even better for a bride, you never know when you might need to top up your lipstick, or in Sarah's case, find a dummy for a crying little one.
The bridesmaids wore navy which always looks great and Kaz looked really good along with his brother who was the best man in suits from Whistles Boutique, Bethnal Green. The boys looked gorgeous in suits from Roco Clothing.
Sarah's friend and boss Beverly (principal of Beverly Marks Stage School) made her beautiful flowers and button holes.
It was hard to believe it was February as the weather was warm and sunny.
I wish this lovely little family all the very best for the future.