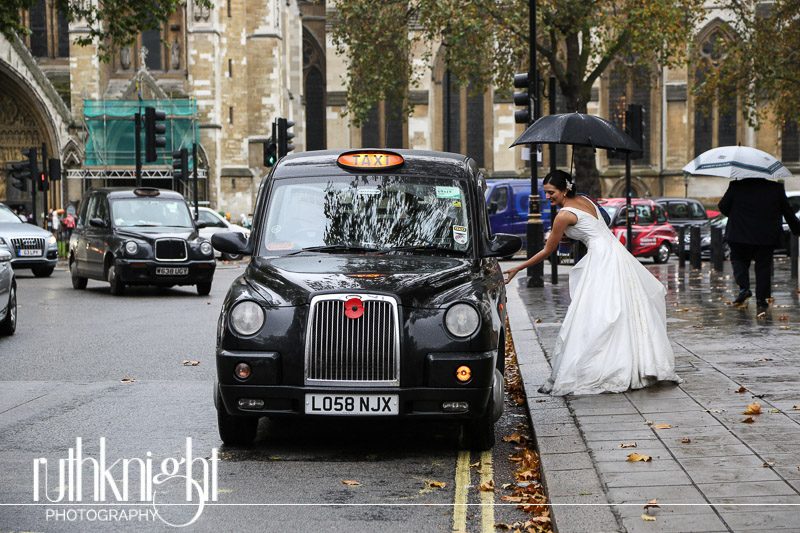 I recently had an amazing day with Leana and Michael in London, two days after their Stockbrook Manor wedding in Essex we decided to 'trash the dress'!!
Michael wanted to treasure the dress but I think he had to admit that by the end of a very wet and wild day it was pretty much trashed (although I'm willing to bet it would still dry clean up pretty well)
We had a list of famous landmarks that we wanted to visit, starting with Waterloo Station under the clock, commuters were amused to find Leana and Michael dancing around them. The area just in front of the London Eye and especially the sculpture provided a great backdrop to my photography. We were moved on by a security guard at Westminster Abbey even though tourists were taking photos all around us, next was the lions at Trafalgar Square and Leana and Michael even got up onto one to sit on a paw each. Next was a black London cab to St Pauls Cathedral and the grand finale was the Tower of London where people clapped and cheered and made space for our couple to have their photographs taken in front of the fabulous poppies.
Leana and Michael agreed they had had a fabulous day and I am hoping that other brides will follow suit.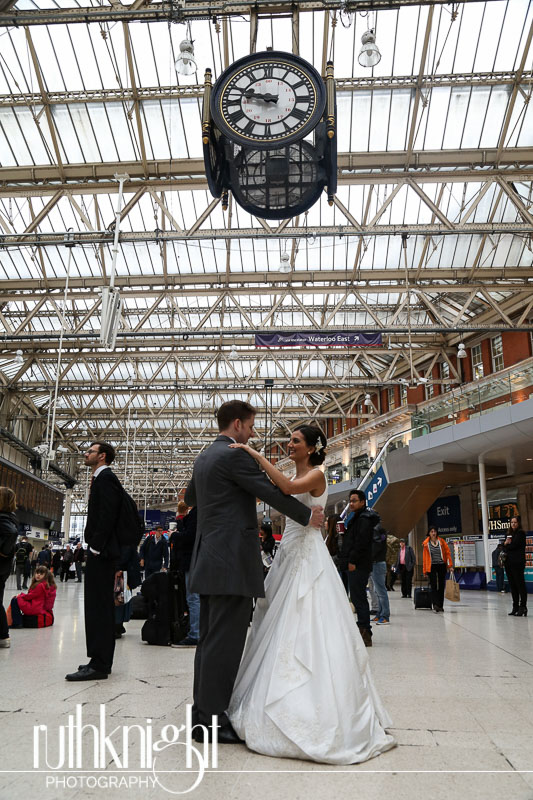 Continue reading "London Wedding Photography – 'Trash the Dress' – Leana & Michael" →